SOUTH CAROLINA also provides a variety of customized incentive programs to meet the needs of any company, including:
Corporate income tax credits – Job Tax, Corporate Headquarters, Research and Development, Investment, Biomass Resources and Ethanol or Biodiesel.
Discretionary income, license or withholding tax incentives – Job Development, Job Retraining, Corporate Income Tax Moratorium International Trade Incentive and Port Volume Increase.
Discretionary property tax incentives – Negotiated fee in lieu of property tax.
Other discretionary incentives – readySC™, Apprenticeship Carolina™ and Foreign Trade Zones.
South Carolina also keeps companies connected to each other through BuySC, a material and service locator program for South Carolina vendors and buyers.
WHERE IS GEORGETOWN COUNTY, SOUTH CAROLINA?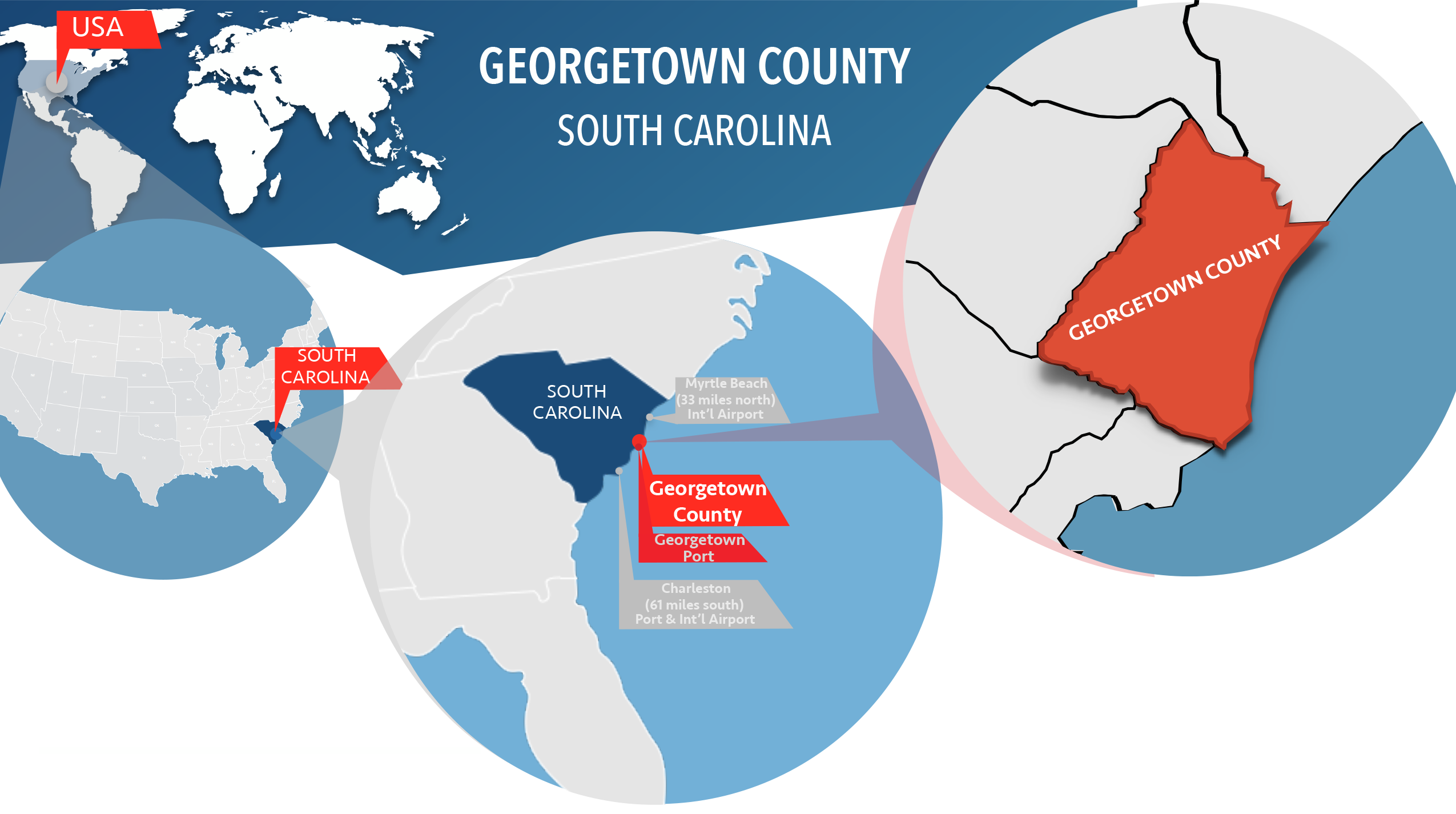 Georgetown County is centrally located on the east coast
Port of Georgetown is in town
60 miles north of the Charleston deepwater port
Two local FBO Airports
Myrtle Beach International Airport 35 miles North
Charleston International Airport 68 miles South
Corporate Industrial Parks and Technology Park
Rail, Gas, Barge Access Sites
PROBLEM SOLVERS, PARTNERS, CONNECTED, AND RESPONSIVE
Georgetown County Economic Development is determined to facilitate getting to market efficiently.