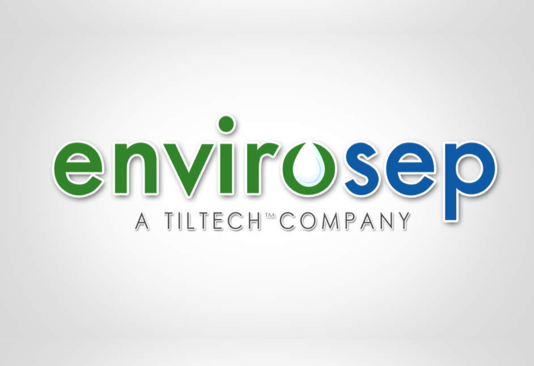 EnviroSep announces expansion, $5.2 million investment and 100 jobs
EnviroSep announces expansion, $5.2 million investment and 100 new jobs
GEORGETOWN COUNTY, SC — EnviroSep, located in in the Georgetown County Airport Industrial Park, is expanding its existing operations. The expansion will include at least a $5.2 million investment in Georgetown County and the creation of 100 new jobs over the next five years.
Specializing in modular chiller, boiler and pump packages in the industrial and commercial markets, EnviroSep designs and manufactures integrated solutions with automation and controls for fluid handling, heat transfer, and energy recovery. EnviroSep is a full service, engineering and manufacturing firm that specializes in producing Modular Central Utility Plants and skidded fluid handling and heat transfer systems for virtually any industrial or commercial applications
Well recognized as a community leader with a focus on economic development, Tim Tilley, CEO of EnviroSep, is committed to growing his company and pushing new frontiers in the industry. EnviroSep's expansion is fueled by recent double-digit annual growth in factory-built, Central Utility Plants and Skidded Mechanical Equipment.
"Our customers realize economic advantages from our factory-built solutions in lieu of traditional construction." says Tim Tilley, CEO of EnviroSep. "This has fueled a continued upward trend in the markets we service and our expansion will ensure improved lead times for these customers, increase manufacturing capacity, and accelerate the pace and scale of future growth".
"In Georgetown County, we benefit from a highly skilled, technical workforce specializing in the fields of Advanced Manufacturing. This played a major role in our decision to select Georgetown County for Envirosep's expansion", states Tilley.
Founded in 1996, EnviroSep continues to expand engineering and manufacturing capabilities in the fluid handling and heat transfer system market. In 2002, EnviroSep constructed headquarters in Georgetown which has grown into a state-of-the-art facility. With this announcement, there is a plan to potentially double the facility square footage.
"EnviroSep, and Tim Tilley, have been a tremendous corporate partner in Georgetown County and an engaged participant in the county's growth and prosperity," said Brian Tucker, director of the Georgetown County Economic Development Department. "Supporting and facilitating growth for existing industries is key in developing economic sustainability for the county and for successful recruitment of new industry. EnviroSep is a prime example of a thriving company that has benefitted from, and actively cultivated, the strong workforce available in Georgetown for high tech engineering and metal fabrication. We are very excited for EnviroSep's growth and congratulate them on their continuing success."
"Over the last decade plus, Tim has shown a remarkable ability to grow his business and be a committed leader in the community," said Georgetown County Council Chairman Johnny Morant. "I am proud to see the continued confidence the company has in the area workforce. I am also very appreciative of Tim's advocacy of the Advanced Manufacturing Facility at Horry-Georgetown Technical College, his longtime efforts as Chairman of the Georgetown Ports Task Force, and in local economic development. With clients all over North America and a tenacity as an industry pioneer, EnviroSep's growth is truly a win for Georgetown County. Congratulations to the company and the community."