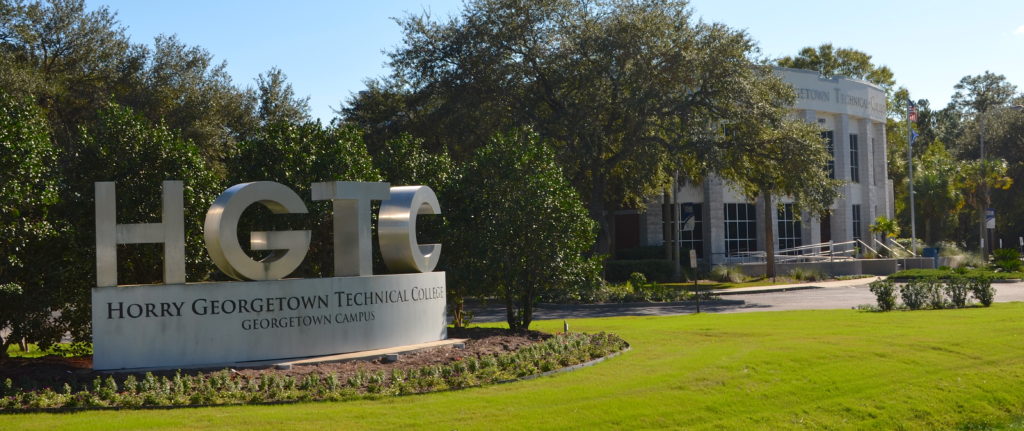 Horry-Georgetown Technical College Advanced Manufacturing Center
Horry-Georgetown Technical College
The Manufacturing industry is recognized as one of the driving forces behind economic recovery and is essential to ongoing economic prosperity, while individuals proficient in the areas of (advanced welding technology, machine tool/CNC, and mechatronics) are among the most sought after and highly paid workers in America!
Employers across South Carolina have expressed the difficulties in accessing a steady pipeline of these highly trained workers, and in response the industry demands, HGTC will be constructing two new 25,000 sq. ft. Advanced Manufacturing Centers over the next seweldingveral years.
Georgetown Campus:
The new 25,000 sq. ft. facility in Georgetown will be home to Advanced Welding, CNC Machine Tool, Robotics and the Mechantronics Programs.
Conway Campus:
The new 25,000 sq. ft. facility in Conway will be home to Advanced Welding, and The CNC Machine Tool Technologies Programs.
EDA GRANT
Horry-Georgetown Technical College is getting some federal help building a new facility designed to manufacturing training.
According to a press release, the U.S. Commerce Department's Economic Development Administration (EDA) announced Friday a $2 million grant for Horry-Georgetown Technical College in Conway.
The funds will be used for the construction of a Georgetown campus building dedicated to advanced manufacturing training.
"Through our 'Skills for Business' initiative, the Department of Commerce has made skills and workforce development a priority," said Secretary of Commerce Penny Pritzker. "This EDA grant will enable the Grand Strand region to meet critical workforce development needs and industry demand for skilled workers."
EDA's investment will allow Horry-Georgetown Technical College to offer career development training in mechatronics, advanced welding, robotics, and machine tooling. The investment will help construct the 30,000 sq. ft. building on the Georgetown campus.
According to grantee estimates, this project will create 248 jobs, save 40 jobs, and generate nearly $15 million in private investment.